Complete this free mental health assessment with your child. The results will help you determine if their
behaviors may be tied to a deeper mental health need and what you can do to seek help.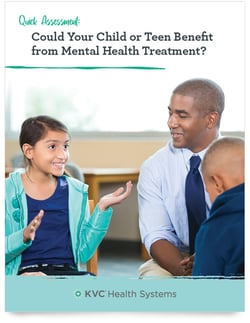 In this assessment, you will:
Learn how to help your child identify "triggers" that cause their concerning behaviors

Understand the connection between behavioral challenges and underlying mental health needs

Answer 10 short questions to find out if your child may benefit from professional services
Learn about resources and organizations who can provide you help and guidance
Fill out the form to get your free copy!