Have you ever thought about becoming a foster parent?
Download this free questionnaire with important questions you should ask about yourself and your family before becoming a foster parent.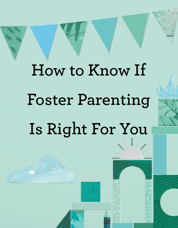 After reviewing this questionnaire, you will:
Understand more about what foster care is and why it is sometimes needed to keep a child safe.
Know some of the attitudes and behaviors that foster parents must demonstrate.
Discern whether your personal strengths and goals may make you a great candidate for a foster parent.
Fill out the form to get your free copy!