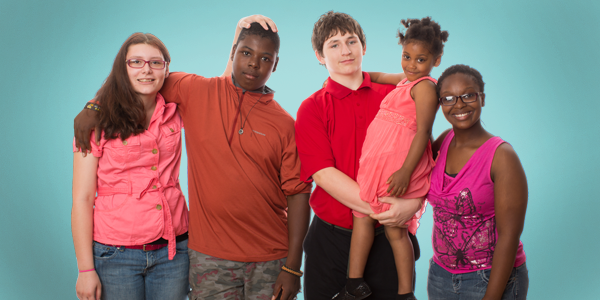 Are You an Experienced Parent or Caregiver? Therapeutic Foster Care May Be Perfect for You!
You can change the life of a child or teen in Kentucky foster care by becoming a therapeutic foster parent!
KVC Kentucky provides Therapeutic Foster Care (TFC), a program that includes individualized, therapeutic support to youth with medical, developmental, emotional, or behavioral needs who require a higher level of support than is given in a traditional foster home.
Being a Therapeutic Foster Care home is a great fit for parents and caregivers who have had some experience caring for youth. In our TFC program, you will:
Undergo free, specialized training to meet the needs of the youth in your care

Play a large role as part of the youth's therapeutic team

Receive a higher reimbursement rate than that of general foster care to meet the needs of the child

Have access to 24/7 support from KVC, including therapists, support groups and additional supervision for the youth

And much more!